News
Dragon's Den Funding for Sign2Music
(March 29, 2015)
---
Sign2Music was one of the lucky winners in the Down District Council's Dragon's Den funding competition.
Hundreds of hopeful business entered the competition hoping to win funding for a business project. We were delighted to get through the application stage to next stage. Deirdre and 10 others then had the scary experience meeting 'the Dragons' in their Den.
We were delighted to hear that we were one of the lucky ones and received funding. Thanks so much to Down District Council. The funding will certainly be put to good use!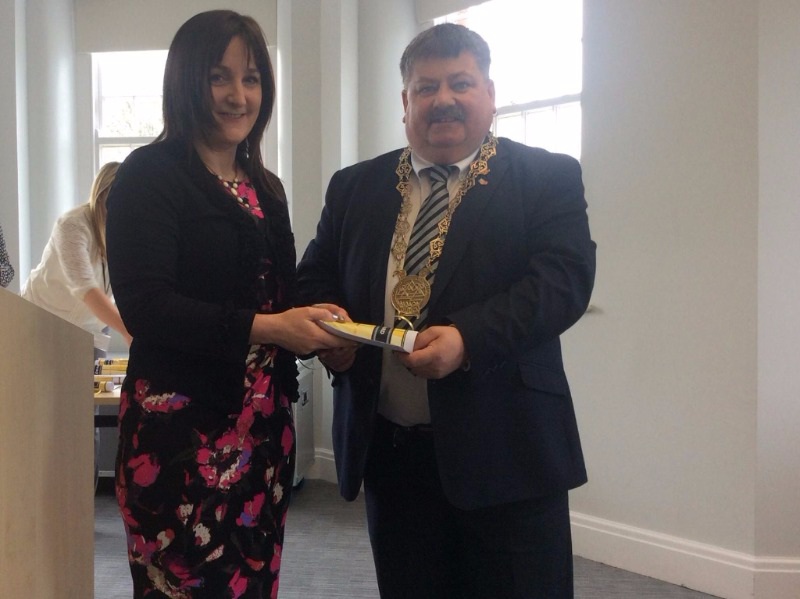 Deirdre receving her certificate and cheque from Down District Council Chairman, Cllr William Walker